Urban engineering books




Urban Infrastructure: Finance and Management


10/16/2012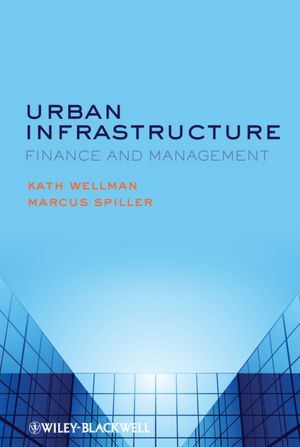 The magnitude of investment, the long time-frames involved and the influence of pre-existing infrastructure on urban infrastructure provision make a co-ordinated approach to forward-planning, policy development and implementation essential. There are major challenges in making decisions on urban infrastructure and getting management structures and processes in place. Getting it right generates long-term dividends; getting it wrong involves major costs, often borne by taxpayers.
Urban Infrastructure: finance and management is posited on a strong belief that the physical structure of cities and the efficiency of infrastructure services delivered are driven by efficiencies within individual infrastructure sectors, lessons learnt across these sectors and the ability to co-ordinate and integrate sectors to generate economies of scale. This necessitates an interdisciplinary approach, integrating knowledge from finance, governance, planning and management as well as the characteristics of the individual urban infrastructure sectors involved. Here it is not only about getting the initial decisions and policy settings right, but also ensuring effective implementation. A major theme running through the book is the nature of institutions and the governance structures responsible for delivery and management of urban infrastructure and the decision making processes involved.
The editors have taken a deliberately pragmatic approach to the finance and management of urban infrastructure; chapters are cross-sectorial and present both theory and practice. This book is for students and practitioners in policy, planning, urban management, infrastructure finance and management. Overview from BARNES&NOBLE (barnesandnoble.com).
---





Urban Design: Street and Square


3rd Edition; Format: eBook; Pages: 320; File size: 21 MB. 7/26/2012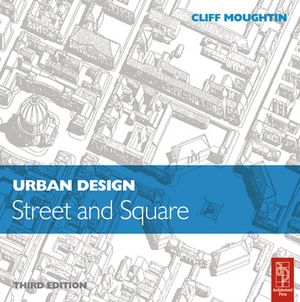 This book, part of a series of four, offers a detailed analysis of urban design, covering the streets, squares and buildings that make up the public face of towns and cities. It outlines the theory of the principal features of urban design from which method is developed and provides a better understanding of the main elements of urban design. This includes the arrangement, design and details of the streets and squares, and the roles they play in city planning. Overview from BARNES&NOBLE (barnesandnoble.com).
---





Environmental Design of Urban Buildings: An Integrated Approach


Format: eBook; Pages: 352; File size: 42 MB. 5/23/2012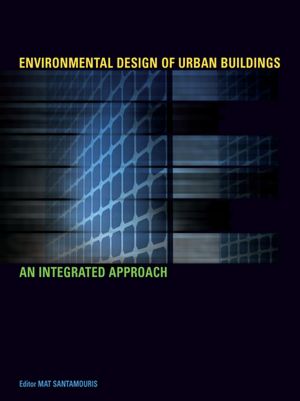 The importance of an integrated approach in urban design is becoming increasingly apparent. This book explains how to overcome related challenges in environmental design of urban buildings and offers guidance on the use of new materials and techniques and the integration of new philosophies. Supported by the EC's SAVE 13 programme, Environmental Design of Urban Buildings includes contributions from experts at the National and Kapodistrian University of Athens, Greece, the Hellenic Open University, Greece, Cambridge Architectural Research, UK and REHVA/University of Ljubljana, Slovenia.
A free CD-ROM containing multi-media software tools and climatic data accompanies the book. Overview from BARNES&NOBLE (barnesandnoble.com).
---





Dynamics of Complex Urban Engineering Systems


April 2011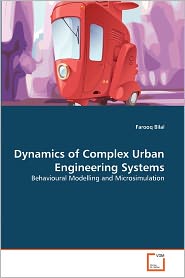 Analysing the factors that influence the spatio-temporal dynamics of transport, built space, energy, and population in a complex urban engineering system, play an extremely important role in our greater understanding of the evolution of the system and the behaviour of various agents (households, firms, governments, etc.) involved in it. In this context, this book addresses two very important, but at the same time, not very widely investigated dimensions that play a key role in the evolution of complex urban engineering systems: Markets and Decisions. A disequilibrium based microsimulation modelling framework is developed for the urban built space markets. On the decisions side, this book presents a generic multidimensional modelling framework that captures the behaviour of builders in terms of the supply of new built space. The where, when, how much, and what type of supply decisions were incorporated within a single framework. In addition to that, this book also develops a comprehensive hedonic analysis for the asking rent of office space. Spatial analysis techniques are incorporated within the hedonic framework to capture clustering and heterogeneity.
Overview from BARNES&NOBLE (barnesandnoble.com).
---





Dry Run: Preventing the Next Urban Water Crisis


7/1/2010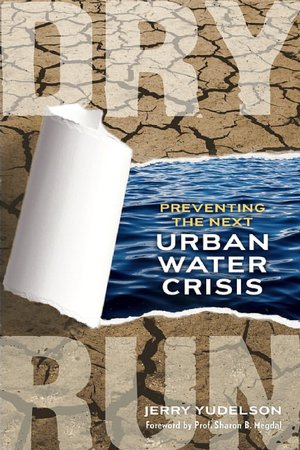 In the Age of Scarcity now upon us, fresh water shortages are an increasingly serious global problem. With water restrictions emerging in many developed countries and water diversions for industrial, urban, and environmental reasons stirring up oceans of controversy, there is a growing thirst for innovative approaches to reducing our water footprint.
Dry Run shows the best ways to manage scarce water resources and handle upcoming urban water crises. Featuring original interviews with more than twenty-five water researchers and industry experts, this book explains water issues and proposes solutions for homes, buildings, facilities, and schools. Examining the vital linkages between water, energy use, urban development, and climate change, Dry Run demonstrates best practices for achieving "net zero" water use in the built environment, including:
Water conservation strategies for buildings, factories, cities, and Rainwater harvesting
Graywater reuse and water reclamation systems
Water efficiency retrofits
On-site sewage treatment
New water reuse and supply technologies
Ideal for concerned citizens, building managers, homeowners, architects, engineers, developers, and public officials faced with charting a course in a more arid future, Dry Run overflows with practical solutions. Overview from BARNES&NOBLE (barnesandnoble.com).
---





Contemporary Urban Planning


9th Edition March 2010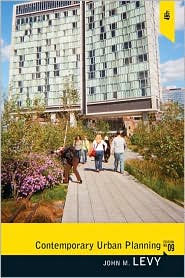 Updated in a new 9th edition, Contemporary Urban Planning provides readers with in-depth coverage of the historic, economic, political, legal, and environmental factors affecting urban planning.
With updated coverage of the Obama administration's response to the 2009 economic downturn, Levy also addresses the most pressing issues in urban development today - including the subprime mortgage crisis and home foreclosures, federal funding for public transportation, and new standards for 'green' buildings.
Overview from BARNES&NOBLE (barnesandnoble.com).
---





Urban America: Processes and Problems


With Access Code December 2008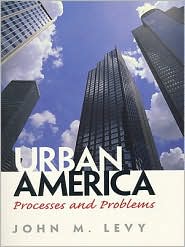 ---





Urban Transit Systems and Technology


March 2007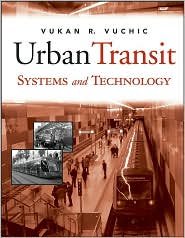 This is the only current and in print book covering the full field of transit systems and technology. Beginning with a history of transit and its role in urban development, the book proceeds to define relevant terms and concepts, and then present detailed coverage of all urban transit modes and the most efficient system designs for each. Including coverage of such integral subjects as travel time, vehicle propulsion, system integration, fully supported with equations and analytical methods, this book is the primary resource for students of transit as well as those professionals who design and operate these key pieces of urban infrastructure.
Overview from BARNES&NOBLE (barnesandnoble.com).
---





Numerical Modeling of Construction Processes in Geotechnical Engineering for Urban Environment


May 2006


It has become increasingly important, particularly in an urban environment, to predict soil behaviour and to confine the settlement or deformation of buildings adjacent to construction sites. One important factor is the choice of construction procedure for the installation of piles, sheet pile walls, anchors or for soil improvement techniques, ground freezing and tunnelling methods. The modelling of construction processes, which are frequently associated with large deformations of the soil and with strong changes in the structure of the soil around the construction plant, in the case of, for example, a drill, a bit, a vibrator, or an excavation tool, requires sophisticated and new methods in numerical modelling. Often the simulation of the construction procedure is neglected in the calculations. Such methods are described and discussed in this book, as are examples of the methods applied to geotechnical practice, field and laboratory testing as well as case studies.
This volume provides a valuable source of reference for scientists in geotechnical engineering and numerical modelling, geotechnical engineers, post graduate students, construction companies and consultants, manufacturers of geotechnical construction plants and software suppliers and developers of geotechnical construction methods.
Overview from BARNES&NOBLE (barnesandnoble.com).
---





An Urban Approach To Climate Sensitive Design


eBook; File size: 4 MB. 2/4/2005


---
---
Copyright © 2006-
2010
structural-drafting-net-expert.com
---